Are you a big fan of Sevilla Fútbol Club? Then you definitely love the Sevilla FC app for your Samsung Smart TV.
This app allows you to track all activities of Sevilla FC news, videos, interviews, matches, and schedules. Having an app on your TV definitely gives you a closer view of your favorite team. In this guide, we will explain how you can install Sevilla FC on Samsung Smart TV.
How to install Sevilla FC on Samsung Smart TV?
Step 1: – Connect your Samsung Smart TV to an active internet connection.
Step 2: – Press the Home Button on your TV remote.

Step 3: – Scroll left side, select the Apps from the menu.
Step 4: – Go to the magnifying glass icon from the top.
Step 5: – Enter Sevilla FC from the search field.
Step 6: – Select the Sevilla FC app from the suggestion list.
Step 7: – Click on the install option from the app's overview page.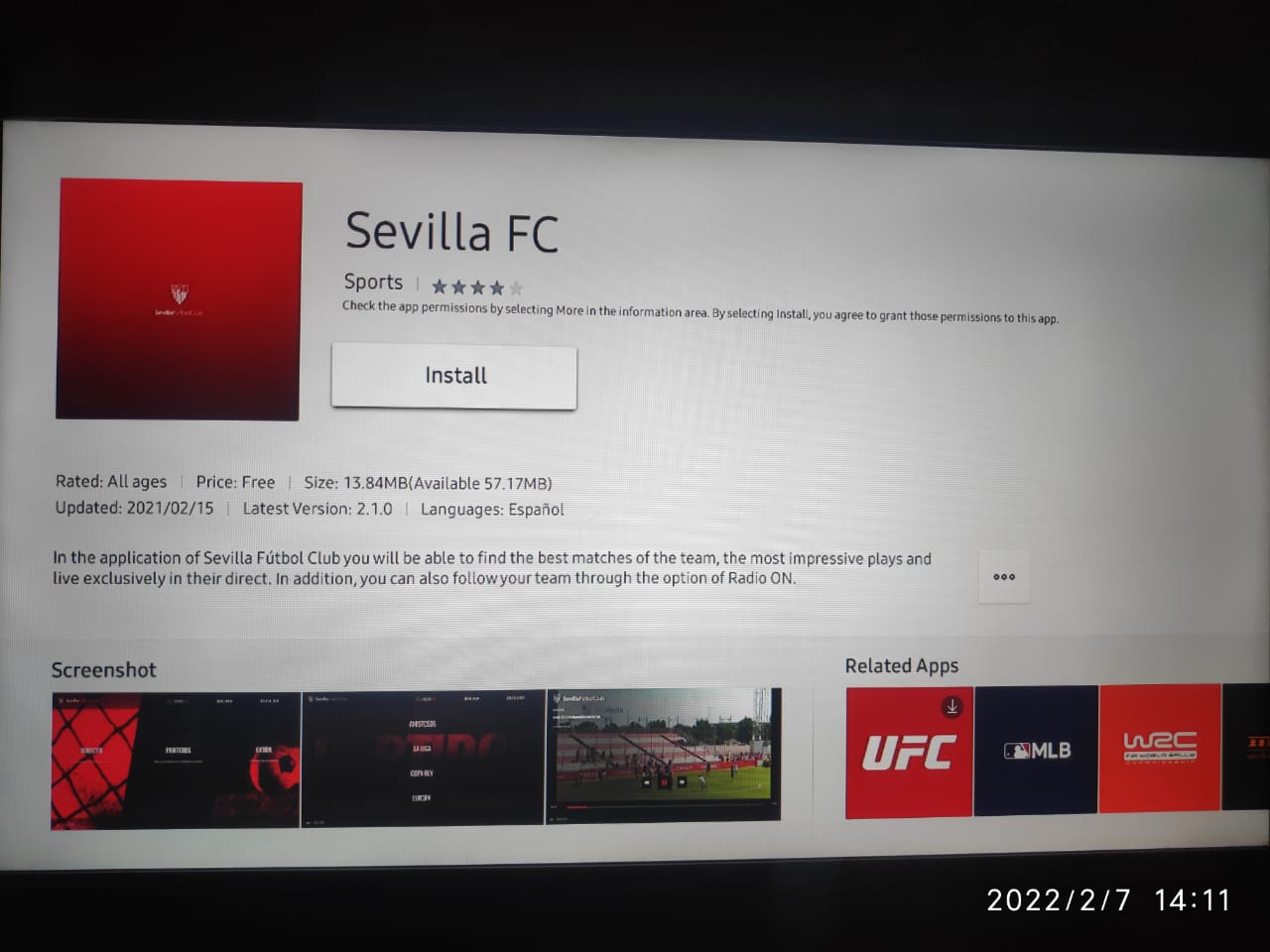 Step 8: – After installing, click on the Open button.
Step 9: – Then log in with your account credentials.
Step 10: – Choose any video or match that you want to watch.
Step 11: – You can now enjoy Sevilla FC on Samsung Smart TV.