In today's time, it's hard to find a platform that provides good content for free. Crackle TV is one of the rare platforms, which offer decent movies or shows for free of cost. Crackle TV is a free video streaming platform owned by Sony Pictures Entertainment Company. This platform is 100% free of cost, only it contains ads and it's really hard to complain about ads at this price. Crackle was released in 2000 by an independent company and its original name was "Grouper". Later in 2004 it was purchased by Sony Pictures and renamed Crackle. We will tell you how you can install and activate Crackle on Samsung TV.
How to create an account on Crackle?
You must have a Crackle account for activating it. For creating a Crackle account, you must visit the official crackle webpage.
Visit crackle.com from your computer or mobile's browser.
Locate the "Sign up for free" option on your screen and click on it.
Submit your all personal details like your name, birthday, and email. Also, create a strong password for your account.
After submitting all this information, then click on the create account option.
Activate Crackle on Samsung TV-
Step 1- At first, plug in your Samsung TV and make sure your TV must have a Wi-Fi connection.
Step 2- Now tap on the home button on your Samsung TV remote.

Step 3- Navigate the Apps icon at the left bottom side and click on it.

Step 4- Go to the Search icon (magnifier) to find crackle.
Step 5- Type "Crackle" by using an on-screen keyboard and click on the done button.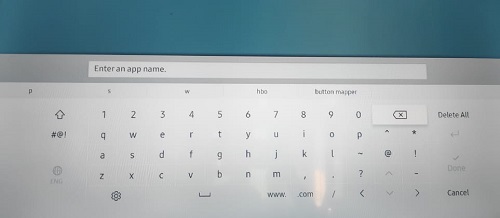 Step 6- Choose only the official Crackle app from the suggestion result.
Step 7- You will be promoted to the crackle app page and click the install button.
Step 8- After completing the installation process, launch the Crackle App.
Step 9- Navigate the My Account option in the crackle app and click on it (Make sure you have a Crackle account, if not then create one first).
Step 10- Scroll down until you find the User Account option and click on it.
Step 11- Select Activate option to get an activation code on your TV screen. Then simply note it down somewhere or else pause your TV for a while.
Step 12- Leave your Samsung TV and go to www.crackle.com/activate link from any computer or phone's browser.
Step 13- Now you have to submit your given activation code in the given place and click on the activate button.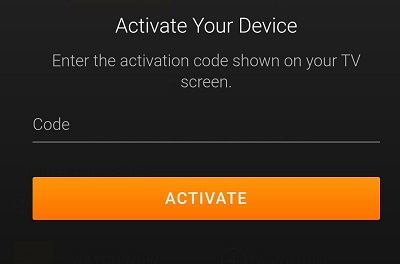 Step 14- In a while, the activation code will automatically disappear from your Samsung TV.
Step 15- Now you can watch crackle on Samsung TV.
Frequently Asked Questions (FAQ)-
Crackle TV is 100% free or not?
Yes, it is completely free, you don't have to pay a single penny to watch crackle on Samsung TV. Crackle TV is ads-supported.
Read also- How to watch Apple TV on Samsung TV?
Crackle TV supported device?
Crackle TV app is compatible with most of the major devices-
Samsung Smart TV
Apple TV
Roku
LG smart TV
Xbox
Android TV
Google Chromecast
PS4
Amazon Fire TV
What if Crackle TV is not available in my country?
Currently, the Crackle TV service is available in 21 countries. If your country is not on the list, then you are not able to stream Crackle TV on Samsung TV. You must have to wait until Crackle TV roll out your country.
Crackle TV is not working?
Internet connection might be the culprit. So check whether your internet connection is proper or not.
You need decent internet speed to stream Crackle smoothly.
Check whether your streaming device is up to date or not.
Re-install Crackle on Samsung smart TV.
Check whether the crackle app available in your country.
Turn off VPN.