In this guide, we will teach you how you can install & activate HGTV on Samsung Smart TV. HGTV (general knows as Home & Garden Television) is an American Channel, owned by Discovery INC. As you would know from the name itself, it basically fully dedicated to Home improvement, gardening accessories, decoration, and gardening methods. Over 80% of American households receive HGTV Channel on their TV.
Some popular shows on the HGTV app-
1 – Flip or Flop
2 – Home Town
3 – My lottery dream home
4 – Windy city rehab
6 – Brother VS Brother
7 – Good Bones
8 – Property Brothers
9 – Flea Market Flip
10 – Love it or List it
How to install and activate HGTV on Samsung Smart TV?
Step 1- Plug in your Samsung Smart TV (Make sure your TV is connected to the internet).
Step 2- Now, move on to your TV Remote and press the Home button.
Step 3- Navigate the Apps icon at the right-bottom side of your TV screen and click on it.
Step 4- There you will find many categories or you can click directly on the search icon (magnifier).
Step 5- Enter "HGTV" by using an on-screen keyboard or audio feature.
Step 6- Select the HGTV app from the search result.
Step 7- Now you will be promoted to the HGTV app page and you have to click on the install button.
Step 8- The installation process takes some time, so wait until it is completed.
Step 9- Now launch the app.
Step 10- Follow all upcoming prompts to get your unique activation code on your Samsung TV Screen.
Step 11- Copy your code or note it down somewhere.
Step 11- Move on to another device (mobile or computer) and go to watch.hgtv.com/activate link in the URL field in any browser.
Step 12- On this page, you will be asked for an activation code. Simply submit your activation code (which you got earlier on your TV screen) in the respective field.
Step 13- After Submitting your code, then click on the Activate button.
Step 14- Select your TV provider's name from the drop menu or enter your account credentials (If asked to submit).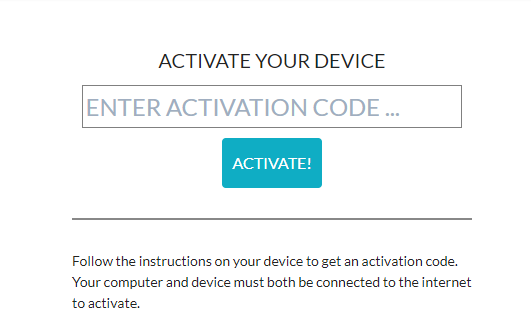 If you follow all these steps properly, then in some time the HGTV will be activated on your Samsung Smart TV.
Alternative methods to stream HGTV on Samsung Smart TV-
There are plenty of online streaming services available for HGTV. You only have to subscribe to these services, then you can freely watch HGTV on Samsung Smart TV without cable.
These services are-
YouTube TV
Philo
Sling
Hulu
Fubo TV
Supported Devices for HGTV app-
Samsung Smart TV
Amazon Fire TV
Roku
Android TV
Apple TV
My TV Provider's name is not available on the list-
If your TV provider's name is not present in the list. Then you are not able to activate your HGTV on Samsung Smart TV.
Can I use the HGTV app outside the U.S?
You can only access the HGTV app within the U.S. VPN can also help you to watch HGTV content from outside the U.S country.
HGTV app is not working properly-
You have to check your internet connection properly.
Must have a decent internet speed requirement to stream HGTV content smoothly.
Try another internet connection or Wi-fi.
Re-install the HGTV app on your TV.