Weverse is a popular destination for K-pop fans. South Korean entertainment company Hype Corporation launched the app in 2019 in order to make a platform for Korean and international audiences. It is one of the popular platforms among K-pop fans and BTS fans worldwide.
Over 60 artists are on Weverse like BTS, TXT, Blackpink, Seventeen, TNX, and Blitzers. The supported devices for Weverse app are Samsung TV, Android, iOS, Android TV, and LG Smart TV. This guide will discuss how you can stream Weverse on Samsung TV.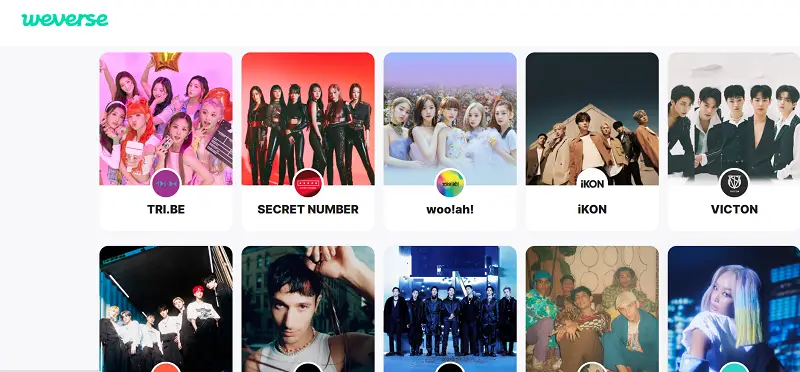 How to watch Weverse on Samsung TV?
Note: – Make sure your Samsung TV must have an active internet connection.
Step 1: – Go to your remote controller and click on the home button.
Step 2: – Now select the Apps from the menu.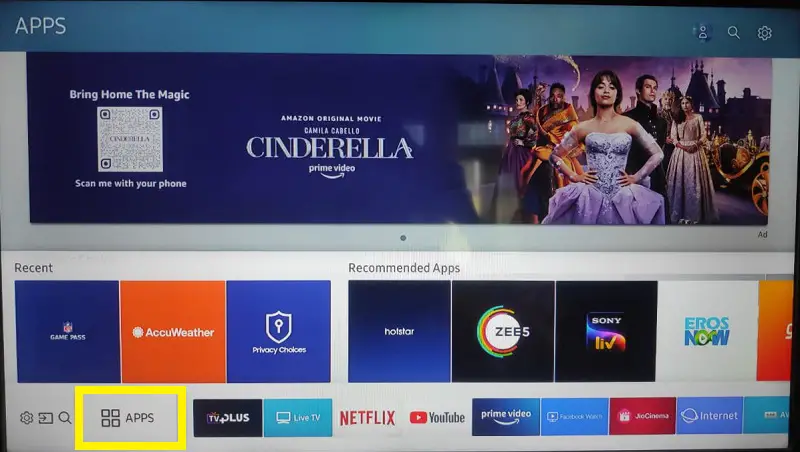 Step 3: – Go to the videos section or search bar and hunt for the Weverse app.
Step 4: – Choose the weverse app from the suggestion.
Step 5: – Now click on the install button on the app overview page.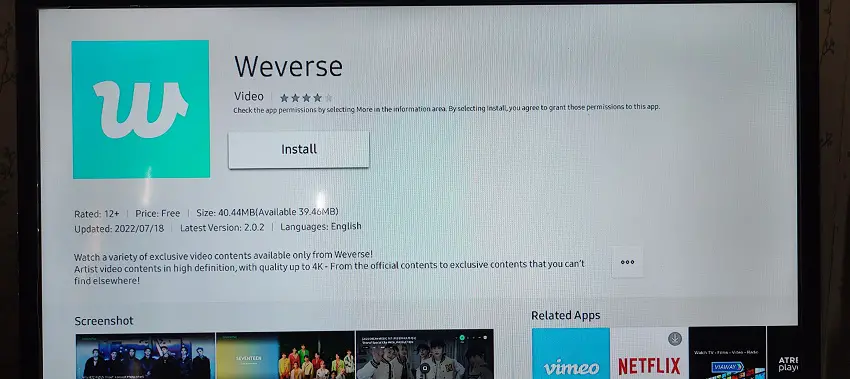 Step 6: – It take a while to complete the installation process.
Step 7: – Once your app will be installed then click on the open button.
Step 8: – Now log in with your account credentials.
Step 9: – You can now enjoy your favorite shows on your Samsung TV.