Plex is a global streaming media platform and media player owned by Plex, Inc. It basically helps in the best way to manage files such as videos, audio, and photos for users. Plex allowed you to stream your hosted content to any other device. With this, you can watch over 14000 popular movies and shows on your device. Apart from movies, you can also able to stream 80+ channels and record your favorite moments. This guide will guide you on how you can install and watch Plex on Samsung TV.
Plex supports most of the major devices like Samsung Smart TV, Roku, Amazon Fire TV, Android, iOS, Apple TV, and Android TV.
How to install Plex on Samsung TV?
Step 1- Make sure your device is connected to the fast Wi-Fi connection.
Step 2- Tap on the smart hub/home button on your TV remote.
Step 3- Navigate the apps option on the pop-up screen.

Step 4- Go to the search icon (magnifying glass) and type "Plex" by using an on-screen keyboard.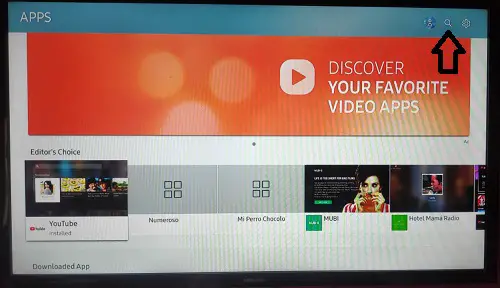 Step 5- Select the Plex app from the suggested apps.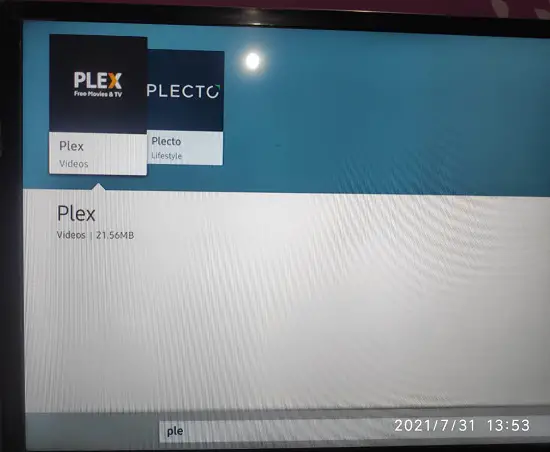 Step 6- You will be promoted to the Plex app page, then select the install button on your screen.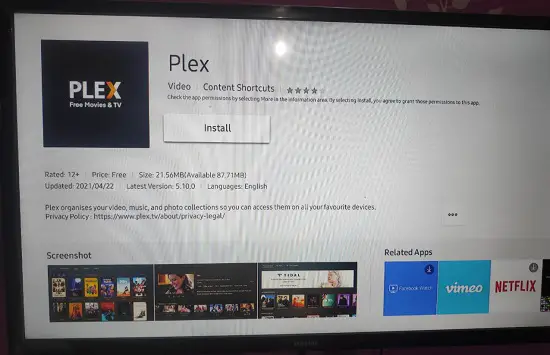 Step 7- The installation process takes a while for completing, then click on the open button.
Step 8- Login with your Plex account credentials to start the Plex media server.
Step 9- After your log-in process is done, the Plex will automatically update your media and libraries from the media server of Plex.
Note- Make sure to turn on the Plex media server, so that it can be easily used in the Plex Samsung Smart hub.
Read also- How to watch MLB TV on Samsung TV?
Alternative methods to watch Plex on Samsung TV?
Step 1- Plug in your Google Chromecast to the power adapter and connect it with the HDMI port of the Samsung TV.
Step 2- Connect your mobile phone and Google Chromecast to the same Wi-Fi connection.
Step 3- Now, install the latest Google Home app from the App Store/Play store.
Step 4- Launch Plex app (If you don't have the Plex app on your mobile, then install it first from the Play store/App store.
Step 5- Click on the content which you want to watch.
Step 6- Navigate the cast icon at the top screen and click it.
Step 7- Now you will see a unique code on your TV and device. If both the code is the same then click on "That's my code".
Step 8- You can now watch Plex on Samsung TV.
Related Questions-
Is the plex app continuously closing after opening?
You might be encountering this error due to outdated firmware or a corrupted setting on your Samsung TV. You must update your firmware and reset the TV set.
Slow internet speed can also cause this problem. So you must check your internet speed with speed tester tools.
Plex app is not connecting to the Plex Media Server?
This error generally occurs when the Plex media server conflict with your connection. So it would be better to turn off the secure connection.
First, open the Plex settings.
Select the Network settings.
At last, turn off the secure connection.
My Samsung TV does not show the Plex app?
Your Samsung TV might be older than the 2016 model. Only 2016 and further latest model supports Plex app.
Plex app not working?
Your internet might be fluctuating too much. So it would be better to use any other internet source.
The plex app might be outdated.
You need to update the latest version of firmware on the Samsung TV.
The server is down.
Try any other devices.