This guide helps you to watch Fishing TV on Samsung Smart TV. Fishing TV is a popular on-demand platform that offers a large variety of fishing action from all over the world. It covers fly fishing, saltwater fishing, carp fishing, bass fishing, coarse and match fishing, predator fishing, and competition angling. Here you will find everything about fishing and this app is available on all the major devices like Samsung Smart TV, Android, iOS, Panasonic, Sony, LG, Roku, Apple TV, and Amazon Fire TV.
How to create a Fishing TV account?
Step 1: – Go to https://www.fishingtv.com/join/ from any browser.
Step 2: – Now go to the Register panel.
Step 3: – Enter your information like first name, last name, email address, and country. Crete a strong password for your Fishing TV account.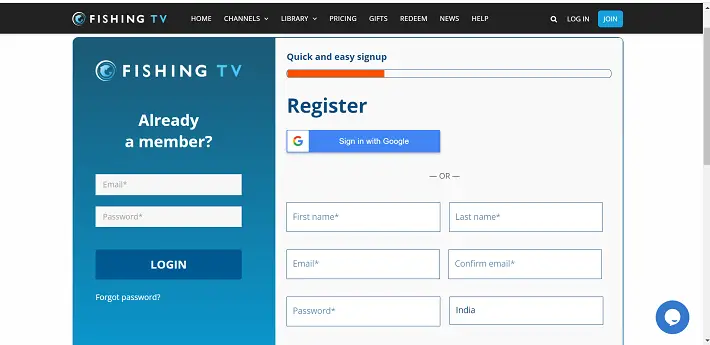 Step 4: – Now check the box of Agree to terms & conditions and click on the Next button.

Step 5: – An activation email will be sent to your registered email. So, go to your email inbox and click on the activation email.
Step 6: – Now your account will be created for Fishing TV.
How to install Fishing TV on Samsung Smart TV?
Step 1: – Connect your Samsung Smart TV to an active Wi-Fi connection.
Step 2: – Click on the home button on your TV remote to get the menu option on your TV screen.

Step 3: – Locate the Apps option on the menu bar by scrolling.

Step 4: – On the Apps, click on the magnifying glass icon from the top bar.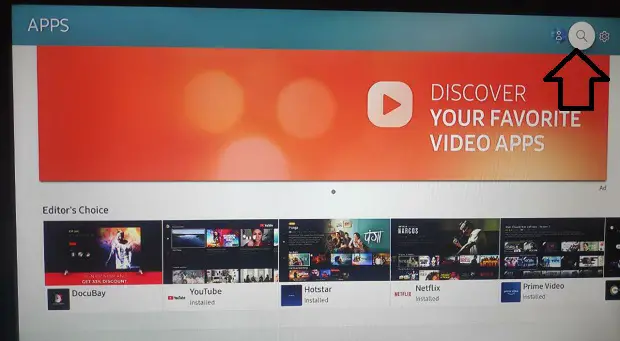 Step 5: – Enter Fishing TV on the search field and select the Fishing TV app from the search result.
Step 6: – Now you will be promoted to the app overview page, then click on the install option.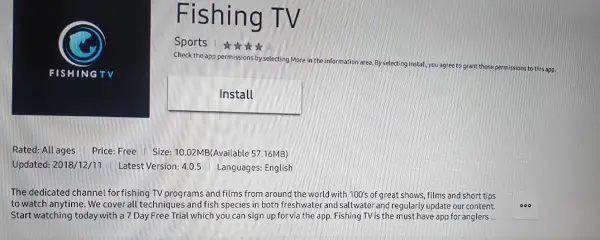 Step 7: – It takes a few seconds to complete the downloading process.
Step 8: – After installing, click on the open option.
Step 9: – Now enter the given account credentials to access the Fishing TV app.
Step 10: – Now you can watch Fishing TV on Samsung Smart TV.
Related Questions-
Is there an offline download feature available on Fishing TV?
No, currently Fishing TV does not offer to download content to watch later.
Fishing TV app is not working on Samsung Smart TV?
Check your Wi-Fi connection.
Your internet speed might be slow.
Outdated Fishing TV app.
Not enough memory on your Samsung Smart TV.
Outdated firmware.
Corrupted TV settings.
I didn't receive an activation email when I registered, what to do?
Check your email inbox again.
Also, check your Spam folder.
Make sure you enter the correct email address.
Try again.
Use any other email address.